FlipFlow Exit Lane Breach Control from Record
The Record FlipFlow Exit Lane provides a high level of security for a wide range of applications. The user friendly, one-way traffic, security system delivers a high volume throughput, without jeopardising controlled access.
Featuring advanced detection and control technology, integrated with functional and reliable barrier components, these one-way exit lanes provide security and safety in a practical, modular construction.
The non-intrusive style does not impede pedestrian flow. The structural design is robust and easily maintained. Delivers safety and security at the desired level while being user friendly and easily maintained.
We offer a number of security solutions including Speed Gates, Turnstiles, Security Revolvers and Man Trap Portals.

See our other security products
---
Key Features
An efficient and economical one-way exit lane system with high throughput ensures the highest level of security for areas such as border, airside-landside, passport control, baggage claim and more.
Through Innovative 3D imaging and multiple sensors to detect security breaches, the Record FlipFlow allows reallocation or exclusion of secuirty guard staff.


Operation Modes
Flow: Doors open and close automatically, security and safety is active
Interlocked: Flow mode, but one door is always closed
Auto Flow Interlock Mode: Switch from Interlock Mode to Flow Mode
Open: Doors held open for VIP passage, emergency ingress & egress
Cleaning/Maintenance: Security inactive, controlled access provided
Tailored Security
The Record FlipFlow Exit Lane is available in a variety of dimensions and in both aluminium or stainless steel, ensuring it can be easily fitted into any security system or secure area.
Coupled with extensive security features these one-way exit lanes are also contemporary in design and therefore compatible with any architectural plan.

---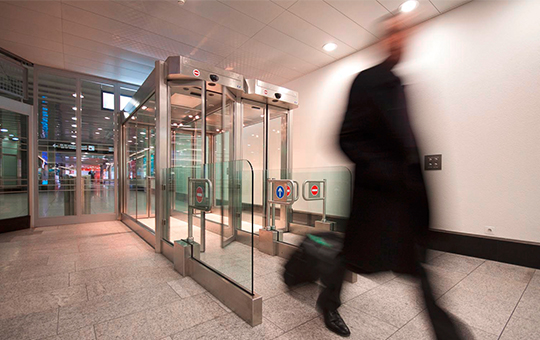 Variations of Record FlipFlow Exit Lanes
We have a wide variety of configurations for different areas.
Wide - After baggage claim/exiting customs
Single - Passport Control
Twin/Triple - Barrier between airside and landside or transition areas
We also offer customised lane designs and the option to have the lane extended to meet requirements.
---
Benefits of Record FlipFlow Exit Lanes
Efficient pedestrian throughput of 3600-4500 per hour
Interlock mode throughput of 500 per hour
Ensures secure access and safety for highly sensitive areas
Easily fits into existing exit corridors
Side-by-side installations possible
Configurable security level and multiple sensor options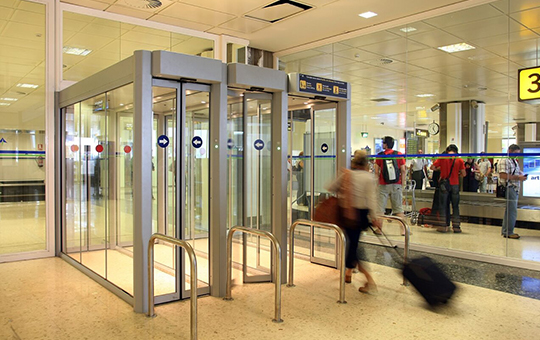 ---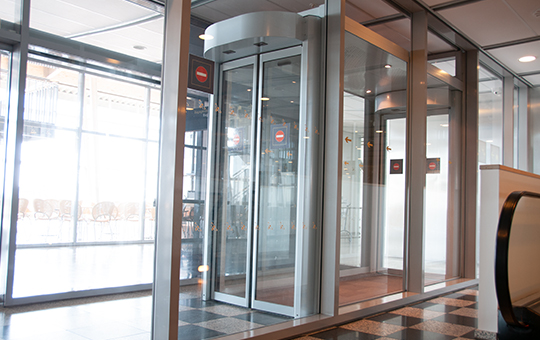 ---
Talk to our Security Specialist...