About record – quality and reliability at the right price
Industry Leader
record uk limited is the premier supplier in the UK of automated entrance solutions, specialising in manufacturing, installing and maintaining, quality precision engineered automatic entrance systems. record uk is the trusted supply partner for many well-known commercial/retail giants, individual businesses, and for some of the most famous addresses in the UK. Our install base holds an impressive list of clients which is testament to our highly trained and committed associates, along with our industry renowned products and solutions.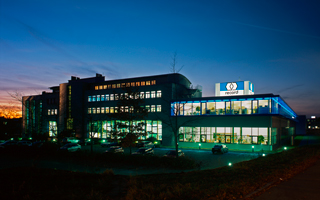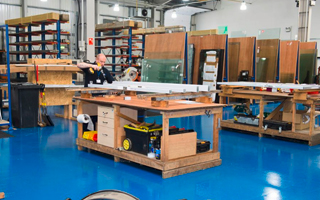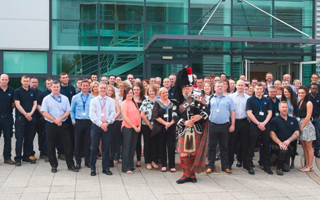 We offer a wide range of solutions from impressive commercial façades, elegant entrances for retail premises, dedicated shop-fronts or simply a replacement sliding door – record uk's wide range of automatic door solutions meet every challenge. Our range includes thermal efficient doors, revolving doors, doors with extra security features for prevention of burglary or forced entry, toughened glass entrances, hermetically sealed doors and doors with fire protection and specialist cores. We also offer bespoke solutions to meet architect requirements.
Manufacturing
Our solutions are manufactured in our 30,000 square foot facility at our headquarters in Blantyre, south of Glasgow where we ensure industry leading quality and best in class delivery lead times to suit our customers' demands. Additional offices in Yorkshire, Hertfordshire, Hampshire, and the West Midlands also ensures that we are never too far away from our loyal customers.
Our success has been achieved through our ability to understand the specific requirements each and every client requires from its automatic entrance solution. This translates into an offering that exclusively fits their needs, coupled with unrivalled production times and levels of service. By manufacturing both doors/screens and door the operator assembly under the one roof, and holding stocks of all products offered, we are able to reduce time on-site to a minimum, typically half the time of many of our competitors.
As a market leader in the UK for automated door systems and aluminium shop fronts our products grace the exteriors of many famous UK buildings, familiar high street banks and well-known brands, and are used by many local authorities, NHS Trusts, airports, hotels and other organisations. We are simply trusted to supply the right automatic door solution when required, on time and importantly, on budget whilst applying to the European standards for quality, safety & security.
Innovation and Design
Where clients are looking for a more contemporary 'frameless look', toughened glass assemblies come into their own. Using various thicknesses of tempered glass clamped together with specialist fittings, record uk can offer almost any configuration of glass walls and entrance doors. This application is especially useful in listed buildings where minimum framework is required, creating a minimalistic and elegant entrance solution. The innovation doesn't stop there. Where a streamlined look and clean lines are required, without compromising strength and operational efficiency, we can offer silent and invisible in-ground operators and in-head drives providing seamless elegance. We also continue to work with many of the world's renowned architects to provide bespoke solutions for many famous buildings throughout the world.
Maintenence and Service
Our customers additionally benefit from our 80+ strong field based engineering staff providing our 24/7 Door Maintenance Service which is available to customers twenty four hours a day to cover emergency situations, planned maintenance and reactive repairs when needed. All types of commercial doors are repaired and maintained including manual and automatic. Our 24/7 maintenance and servicing team understanding maintaining 'business as usual' is a priority for our customers offering quick and efficient repairs to our customers, no matter what time of day the need arises.
Future Developments
The company was established in 1953 by H. H. Bunzl and after sixty years of experience in designing, developing, building, selling, installing and maintaining automatic door systems the agta record Group continues to grow. This wealth of knowledge and expertise is evident in the quality, smoothness of operation, and the range of entrance solutions on offer. Today, the agta record Group continues to be a technological innovator and leader in the industry, proudly producing, installing and maintaining a vast range of automatic doors and entrance solutions across the world.