record STA 20 – Classic linear sliding door - the all rounder
The well-proven double and single-leaf classic sliding doors from record are at the very centre of the product range, and are suitable for almost any application. The modular drive and profile systems guarantee reliable and low-noise operation over long periods.

The perfectly designed doors with their elegant appearance can be expanded according to customer requirements with regard to security, performance and convenience. Depending on the requirements, narrow, standard or robust glass profiles are used for the glass doors, and all models can be equipped with escape route safety systems.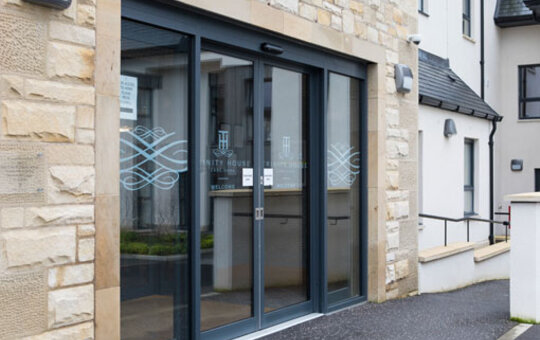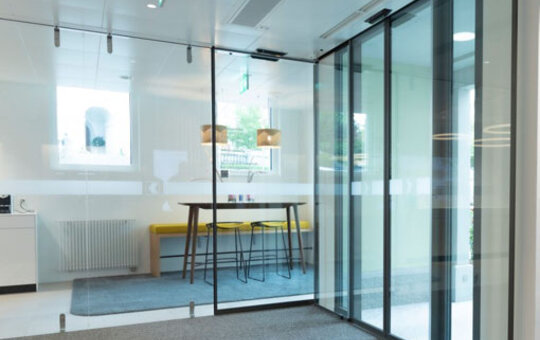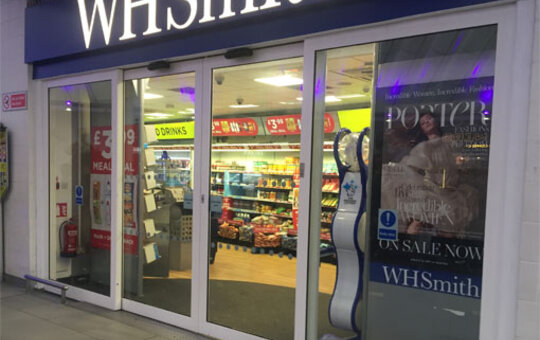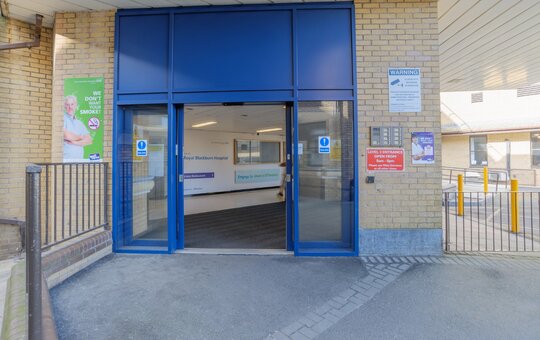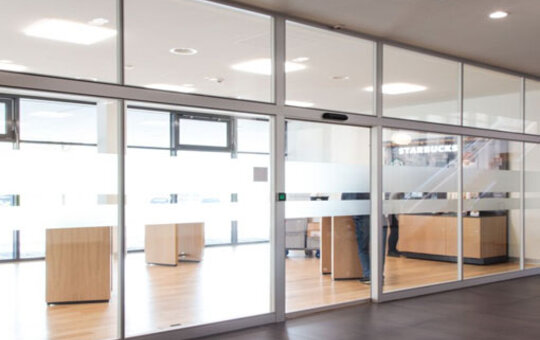 The STA 20 has opening widths of 800mm to 3,000mm and can accommodate door weights of up to 1 x 200 or 2 x 150 kilos and has been developed using modular construction principles of the record System 20.
This allows the system to be adapted safety and efficiently to a wide range of conditions using the same precision-crafted components. This results in benefits for the customer of shorter installation times and reduced service and maintenance costs.
Features
the system technology has learning capacity & adjustments are made automatically
20 mm or 32 mm thick aluminium profiles available for 10 mm and 24 mm thick single
insulating glass to allow the greatest possible transparency
the profiles of other manufacturers up to 65 mm can be fitted
both profiles and drive unit cover can be anodized or powder-coated
drive unit heights for the normal versions are available in either 108 mm or 150 mm
200 mm drive heights are available for reinforced models
the drive unit can be fitted to the lintel, be freestanding or integrated in the ceiling
Benefits
modular construction enables the construction of a wide range of door models and applications
can be adapted to suit the widest range of conditions
shorter installation time and reduced service and maintenance costs.
meets all relevant national and international guidelines and standards (2006 / 42 / EG industrial guidelines for machines, DIN 18650))
system learning capacity reduces the potential of the unit to malfunction