record R 62 – Barrier interlock control system
The R 62 security interlock control system provides for the separation of pedestrian traffic using sensors and triggers which operate the exit path only when the required parameters are met. The system can be set to implement a range of security levels which allow passage only when pre-defined conditions are satisfied. These measures prevent so-called tailgating and piggybacking behaviours.

The interplay between the cutting edge technology of the R 62 security interlock and our proven engineering techniques enables safe, secure access control for vulnerable and specially protected areas such as can be found in banks, airports and other sensitive applications.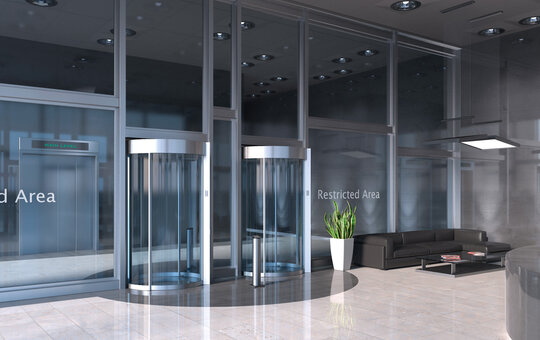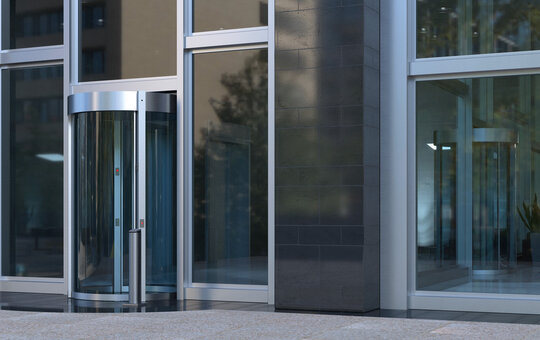 The control logic of the R 62 security interlock is coupled with the security technology based on record's existing FlipFlow product family to take advantage of synergies in design and development, and to maintain a uniform layout for operation and maintenance.
However, because the R 62 security interlock is modular in design with customizable security levels it can be used as a pure interlock, but it also provides the ability to control access to the highest levels of security by being used in conjunction with other technologies such as contact mats or 3D cameras.
The operating status of the door together with many other parameters can be reported to a building management system for which up to 16 relay outputs are optionally available.
Features
customizable security levels
can be used as a pure interlock
modular in design to provide flexibility in use
Benefits
provides the ability to control access with the highest reliability
security can be enhanced using contact mats or a 3D camera
Options
contact mats
3D cameras
relay outputs connection to building management system