record FlipFlow SINGLE – Exit Lane Breach Control System
Option Advanced for record FlipFlow
Option Advanced for record FlipFlow Twin and Triple - tunnel extension of 1000mm or more (on request)
Reliable detection of
Items thrown-in from landside
Items kicked-in from landside
Items handed-over from landside
Examples: Bunch of keys, knifes, pistols, mobile phones, gifts etc.
Minimum object size only 20x20x20mm. Detection is technologically limited by object size and speed. Detection only with free field of view.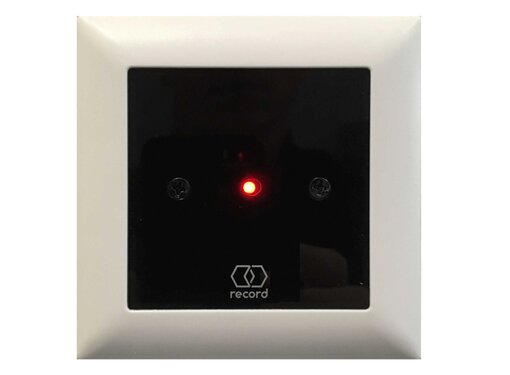 record BLS 60
Bacteria and viruses are mainly transmitted through the hands. When the door handle turns into a germ spreader, this is a problem for companies, especially in the hygiene sector. On many everyday things like smartphones, shopping carts, light switches or door handles adhere to the unwelcome bacteria firmly. For hospitals, doctors' surgeries, restaurants as well as the food processing industry the touchless switch is the perfect solution. Are the hands occupied with carrying shopping bags, anything else or by typing a message on the smartphone, the approach to the switch is enough and the automatic door opens.
In addition to the simple operation of the door, the record BLS 60 is hygienic to use, as at no time the skin comes into contact with the object.