record K 32/42-ST – three-wing and four-wing security revolving doors
3- and 4-wing record security revolving doors ensure controlled access to secure areas.
The modular product concept allows the integration of almost all common access control and identification systems and reports events to the building management system if necessary. Intelligent sensor technologies monitor the number of people and detect breaches (Tailgating / Piggybacking) reliably.
A 4-wing revolving door impresses with a high throughput of persons where a 3-wing revolving door creates a higher comfort with the same size.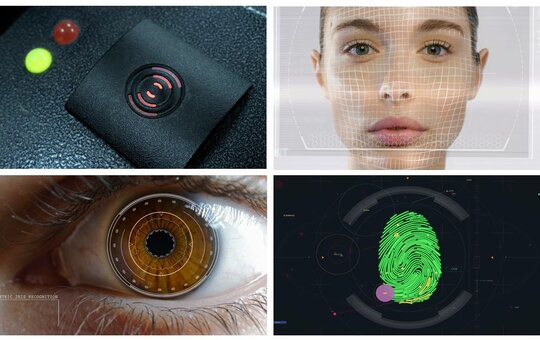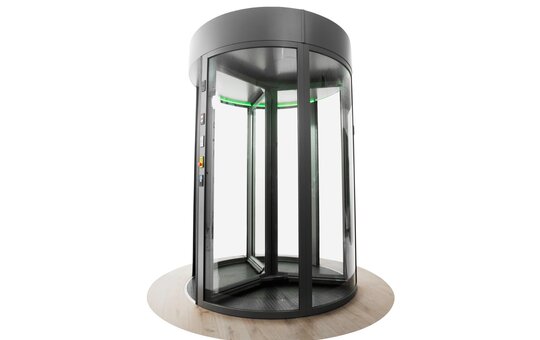 People Flow rate
3-wing: max. 2 x 15 persons / minute
4-wing: max. 2 x 20 persons / minute
Security level
Low: Access only via access control system + presence sensors
Medium: Access only via access control system + contact mat + presence sensors
High: Access only via access control system + time-of-flight 3D camera for monitoring the number of persons (anti-tailgating / anti-piggybacking) + presence sensors

Features & Options
Electromechanical locking system
Burglar-resistant according to EN 1627 class RC2 & RC3
LED lighting options
Almost all access control systems can be integrated
Language module
Connection to the building control system
Remote control & access via smart devices
Dimensions
For detailed information on the different versions, please refer to the separate data sheet under Documents.