record CURVED Standard (RST 20)
CURVED sliding doors are ideally suited to give any façade a real touch of style. They provide the unsurpassed elegance of a revolving door, but are less complex and far more flexible. This type of door can be integrated into virtually any curved space, and be curved inwards or outwards to create an inviting and spacious entrance.
The standard semi-circular and round version RST 20 CURVED sliding doors are easy to operate and are used in all types of public buildings including Commerical Buildings, Airports, Hospitals, Hotels, Banks & Insurance Companies, Shopping Centres, Luxury Shops and Leisure Complexes.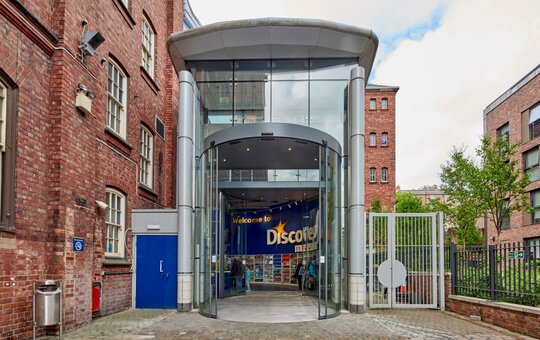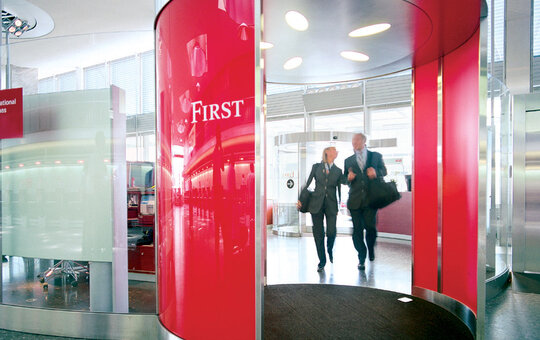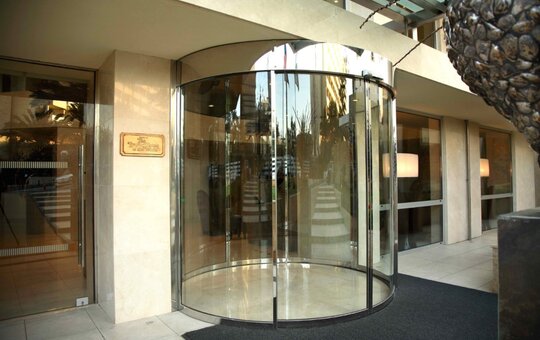 Designed using record system 20 components, CURVED sliding doors are exceptionally quiet in operation, can be adapted to suit the widest range of conditions and its flexible, modular system helps shorten installation times and reduce servicing and maintenance costs.
Whether semi-circular or round, RST 20 CURVED sliding doors can be integrated into passage widths between 1,000 and 2,400mm and are available in a 20mm thick profile for 10mm thick single glazed leaves or 30mm thick profile suitable for 19mm thick insulating glass to allow the greatest transparency. Both profiles and drive units can be anodized or powder-coated.
Features
elegant and stylish sliding doors
design flexibility of door leaves
drive unit can be fitted to the lintel, freestanding or integrated into the
ceiling system
learning capacity reduces the potential of the unit to malfunction
Benefits
affordable, attractive alternative to revolving doors
exceptionally quiet in operation
functional and user-friendly
wide range of shapes/designs to suit all facades/entrances
can be integrated into any curved opening
safe, burglar-resistant glass can be used for enhanced security & safety
suitable for escape and emergency routes
Options