Case Studies – Glasgow Caledonian University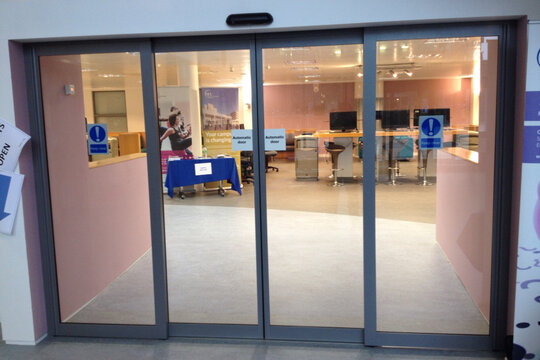 A record THERMCORD sliding door installation at the student's union within Caledonian University, Glasgow providing thermal insulation to combat variations between outside and inside temperature.
Glasgow Caledonian University (informally GCU or Caledonian or Caley) is a public university in Glasgow, Scotland. It was formed in 1993 by the merger of The Queen's College, Glasgow (founded in 1875) and Glasgow Polytechnic (founded in 1971). As of 2015 it is one of Scotland's largest universities with nearly 20,000 students. On 1 April 1993, the two institutions amalgamated to form Glasgow Caledonian University. The new university took its name from Caledonia, the poetic Latin name for present-day Scotland.