Factory doors
When robust, hard-working products are required you want to know you are choosing a product you can rely on. record's products deliver, whether you need a crash-safe high speed gate or a roller door. The record SPEEDCORD has an anti-crash system to protect against damage and also comes equipped with a range of industry-standard safety equipment including an emergency stop button, LED warning lights and integrated light curtain sensors. The record SPEEDCORD is also designed to require little maintenance with brushless motors, chain drive, diagnostic connector and LED technology.
record MINIROLL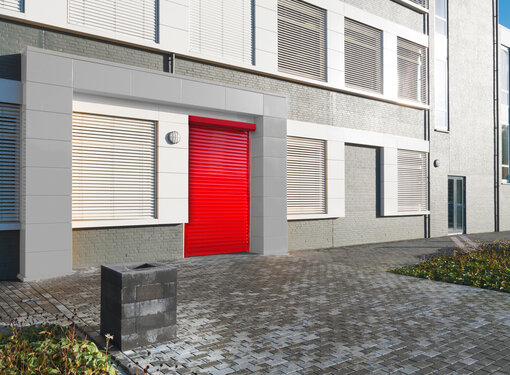 Automatic roller door for convenient safety and security
The record MINIROLL is an automatic roller door that ensures effective burglar protection for windows, entrances and passageways. The standard design features steel slats, achieving protection class RC2 (and the French standard A2P). The record MINIROLL is easy to install, and as its drive unit is fully integrated into the housing, the convenience of operation and level of security are enhanced.