Roller Doors
For use in factories, industrial or warehousing environments the record MINIROLL is an exceptionally stable roller door thanks to the flat design of the slats, which also ensures its compact dimensions when unextended. The rolled-up curtain of doors up to 3 000 mm high can easily be accommodated in console covers just 250 x 250 mm in size. This product is equally suitable for shops, private homes and, thanks to its maximum width of 4 000 mm, as a navigable passage for industrial applications. The minimal dimensions of 700 mm in height and 910 mm in width also enable this model to provide effective security for windows.
The record anti-graffiti treatment provides effective protection against vandalism. As the door surface is treated with a protective finish, traces of felt pens, markers and spray paints can be effortlessly removed. record uk's anti-graffiti treatment is guaranteed to withstand 50 cleaning cycles without affecting the protective finish.
record MINIROLL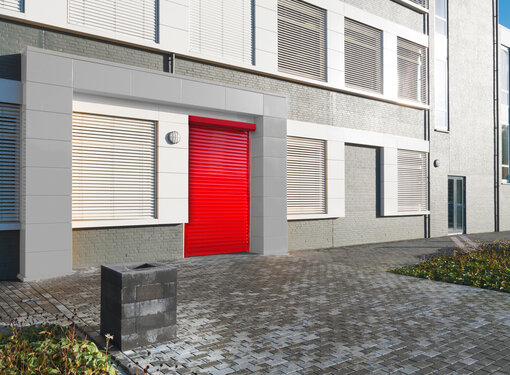 Automatic roller door for convenient safety and security
The record MINIROLL is an automatic roller door that ensures effective burglar protection for windows, entrances and passageways. The standard design features steel slats, achieving protection class RC2 (and the French standard A2P). The record MINIROLL is easy to install, and as its drive unit is fully integrated into the housing, the convenience of operation and level of security are enhanced.