Burglar Resistant Doors
Certified according to the resistance class WK 2, our sliding doors offer effective but unobtrusive burglary protection. Features of these doors include specially laminated safety glass, a multi-point locking system, reinforced running gear and a continuous floor rail. In addition, our burglar-resistant sliding doors are also suitable as escape doors, which are at the top of the market in terms of safety and reliability.
record SAFECORD 20 RC 2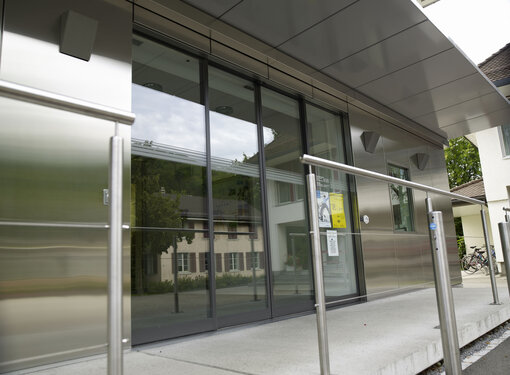 The record SAFECORD RC 2 is designed for users who have above-average burglary protection requirements, but appreciate the convenient operation of a standard automatic sliding door. The sum of the measures taken to strengthen the door and deter burglars provides sufficient resistance to force them to give up their attempt to break in, or stop them long enough to enable security forces to intervene before access is gained. While the record SAFECORD RC 2 denies access to burglars, it opens equally reliably in the opposite direction.
record THERMCORD RC 2 / RC 3
record THERMCORD RC 2 / RC 3 is the ideal entrance door for your retail store, hotel or office building. You will receive effective burglar resistance in combination with efficient, energy-saving properties, which reduce your heating and air-conditioning costs.