record C 90 SU – under floor swing door drive for heavy duty automatic swing doors
The C 90 SU under floor swing door drive was specially designed for heavy-duty swing doors up to 600 kgs. The drive unit consists of an electromechanical system with high-performance gears and low noise power transmission.
Its flexibility in being adapted to any existing door is unparalleled so the C 90 SU can be used in the most diverse applications. The design has an integrated stainless steel housing to provide additional strength and elegance and integrated floor bearing for smooth operation. A range of floor cover plates is available to complement existing flooring and decor.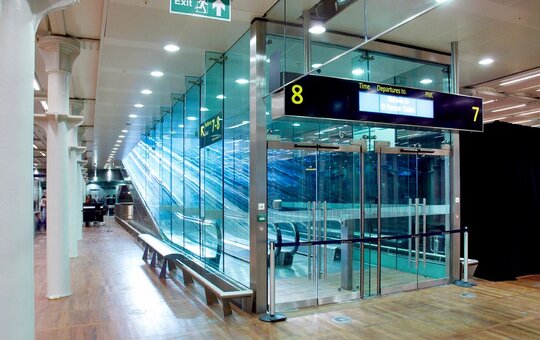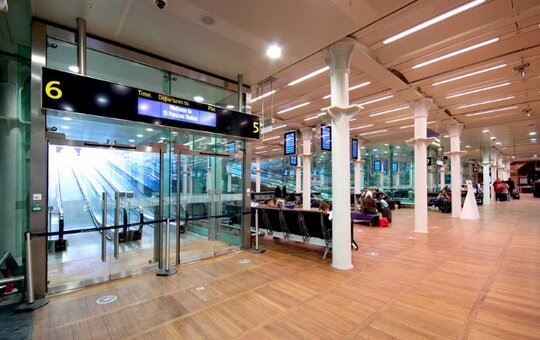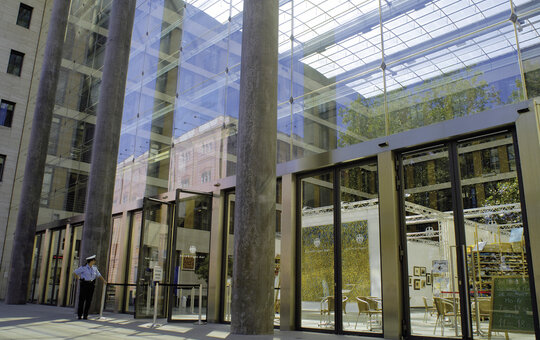 Features
emergency opening option in case of power failure
high-performance gears
suitable for single-leaf or double-leaf frames glass doors or all glass doors
drive unit is placed in its own housing protected from moisture and dirt (IP54)
all cable bushings for connecting actuating elements or optional safety features are sealed within watertight glands
low noise transmission
integrated end stops eliminate the need for door stops to be affixed to the floor.
Benefits
minimalistic entrance aesthetics
suitable for heavier, larger and special requirement doors
suitable where there are requirements for extra width or height to an opening
suitable for ballistic resistant doors
drive protected from water and dirt ingress
underfloor design creates a more elegant entrance
Variations
record C 127