record DFA 127 IN-HEAD – Swing door operator concealed within the door frame
The DFA 127 In-Head is our overhead concealed drive system for the automation of swing doors. This automatic swing door operator utilises the trusted DFA 127 Core Drive system which is itself extremely quiet in operation.

The mechanics and electronics are housed overhead, concealed from view, encased in a thermally broken casing which allows for a seamless continuation of the framework and is suitable for almost all types of external and internal swing doors on nursing homes for disability access to hospital corridors where high-density traffic can occur and the requirements are for flexible operation, and reliability.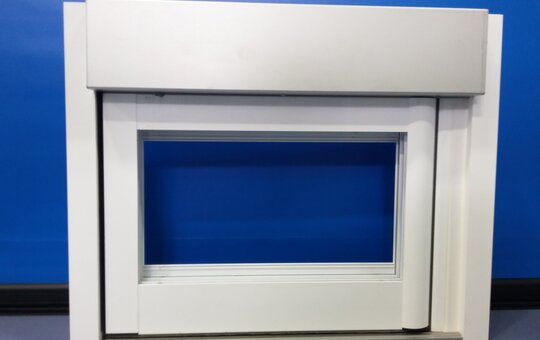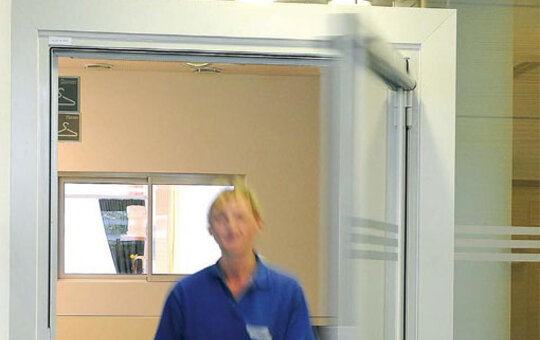 The DFA 127 In-Head thermal break allows the internal surface to remain warm even when it's snowing outside – preventing heat loss, whilst the motor operates quietly and is completely silent during the hold open time. The door can also be held permanently open by using a program selector.
Features
thermally broken section
slim housing - just 140mm wide
utilises the trusted DFA 127 swing system
suitable for aluminium and glass doors
can be utilised with and without thermally broken frame sections
sleek, continuous framework


Benefits
thermal building efficiency
no unsightly drive arms
minimalistic, clean, door look
faster installation time
anti-ligature - due to lack of protruding operator
easy to use control switch BDE-D
Options
single or double doors
battery backup for power fail protection