record DFA 127 LOW ENERGY – Ideal drive in environments where people move slowly
The DFA 127 Low Energy swing door operator is the ideal drive for environments where people have difficulties with mobility through age or disability such as care homes, hospitals, and retirement accommodation. Kinetic energy (movement power) is limited to 1.6 joules, which means the safety of people in the swing area, even in the absence of additional security sensors, is not compromised. This door is the ideal choice where safe opening or access assistance is required.
The DFA 127 Low Energy swing door operator is available to operate doors in sizes EN4 to EN6. The different spring forces required can be quickly and precisely adjusted on the spot using the special adjustment screw. This model also provides many other sophisticated features, allowing pre-defined door types to be quickly and easily adapted to local and country-specific circumstances.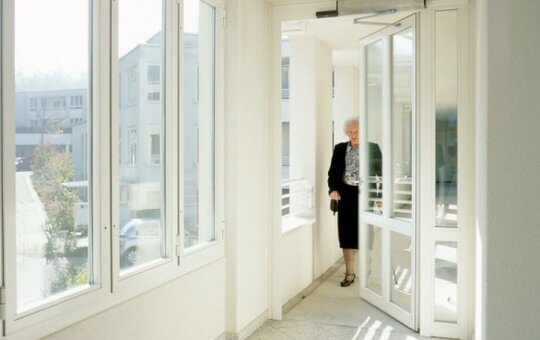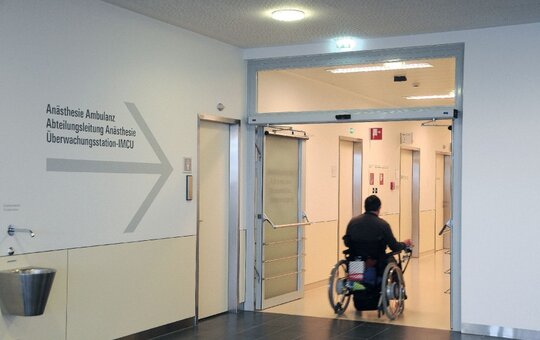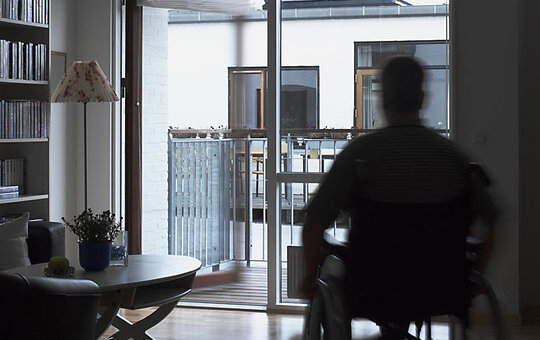 Features
DIN 18 650-compliant technology, approved worldwide
extremely quiet in operation, highly suitable in the vicinity of living areas
approved as a hold-open system for fire protection barriers
features gerontology technology for barrier-free access
easy to use and understand the control switch
Benefits
practically silent operation preserves the peace and quiet of living areas
suitable for homes for the elderly and disabled
facilitates the safe passage of elderly or slow-moving patients in hospitals and clinics
can be used in private homes and apartments when mobility is impaired
Options
double swing doors with or without master /slave operation
power saving mode: adjustable opening of one or both door panels (stretcher opening)
integrated sequential closing control for double-leaf fire door applications
interlock function for two single doors installed consecutively
direction-oriented opening for oncoming traffic in corridors
opening or closing without current.