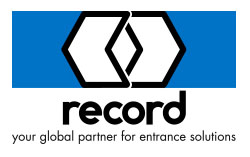 RIBA approved CPD training on Automatic Door Standards and Specification EN1600
record uk has been approved by RIBA as a provider of CPD training for architects and other construction professionals and are members of the RIBA CPD Provider Network.
The training seminar offered counts as double credits towards your CPD log and satisfies two of the 10 RIBA core curriculum categories for training - see further details below.
The CPD training currently offered:
Automatic Pedestrian Doors: Standards and Specification (EN16005) (click here to link)
This seminar (approximately 1 hour) provides an overview of issues affecting the specification of automatic pedestrian doors. It will help you to gain a better understanding of:
The legislation and standards affecting the specification of automatic pedestrian doors
The danger points and safety requirements for the specification of sliding, swing, folding and revolving doors
The seminar content is applicable to:
RIBA Core Curriculum categories covered:
Knowledge level: General Awareness
Material type: Seminar
Booking Your CPD Training
You can book record uk's CPD training for your practice in two ways:
1. Book through the ribacpd.com website (book here)
Go to the 'Company A-Z' tab
Scroll down and click on record uk ltd
Cick on 'Book Seminar' at bottom of screen (the system will ask you to sign in or register first before proceeding to book)
or
2. Contact record uk directly
On info@recorduk.co.uk putting CPD Training Request in the email title. Let us know when you'd ideally like the training to take place and we will do our best to accommodate your preferred choice.
Links to other record uk information: